Keynote Speakers of ICPRSS2021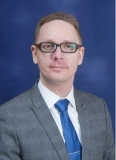 Assoc. Prof. Christian Kahl

School of Economics and Management, Beijing JiaoTong University, Germany
Research Area: Global educational science and young adult pedagogy
Brief introduction of the research experience:
Christian Kahl teaches and researches at Beijing JiaoTong University, School of Economics and Management Intercultural Management and Research Methodology, especially for master and doctoral courses.His research interests are primarily in global educational science and young adult pedagogy. He is currently analysing the educational development of university graduates and their professional work-entry experiences in a global context. Christian Kahl was previously an Assoc. Professor and Vice Dekan at Almaty Management University Kazakhstan, a Senior Lecturer and Teaching and Learning Senior Adviser at Taylor's University Malaysia and an Academic Quality Controller at Les Roches Jin Jiang College China.
Speech Title: Re-thinking the employability of universities fresh graduates in an global perspective
Abstract:
Employability was and still is seen as the skills a company needs from its employees. If they cannot proof the needed skills, then they will be not hired. The classic model is going back to the time where industrialization started. However, with the time of Gen X entered the workforce, the paradigm shifted. The talents and abilities which employees bring with them became more in focus. Especially with Gen Y and Z, who are joining the workforce now, their understanding of work and work skills are opposite to the mentioned classic model. Creativity, flexibility and self-development is more requested by future employees, before they are willing to join a company.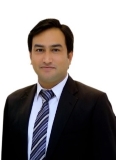 Assoc. Prof. Adeel Luqman
College of Management, Shenzhen University, Pakistan
Research Area: Sleep Quality, Incivility and adverse events in organizations; Negative Emotion in organizations; IT-related addictions/ Problematic IS use behaviors; Physiological effects of IT use and negative emotions at the individual level; Workplace and Social Media; Deceptive computer-mediated communication/ Disrupted work-life balance; Enterprise Social Media and Cyber-slaking; Technostress/ Impulsive use of SNS
Brief introduction of the research experience:
Adeel Luqman is currently working as a Associate Professor/researcher in Shenzhen Univerisity China. He had worked in The Islamia Univetsity of Bawhalpur.and Fatima Jinnah Women University, Pakistan. He has more than 10 years of experience in teaching the subjects such as research method and Management through online courses, and industrial trainings. In his previous job he also had many experiences in conducting training sessions on topics such as research skills, Research Ethics (Statistical methods), Quality management. Currently his research interest is in information management and dark side of social media. My areas of interest are organizational behavior, ESM and Information Management.
Speech Title: Enterprise social media (ESM); Challenges and opportunities for the organizations
Abstract:
Enterprise Social Media (ESM) is an organizationally-bound digital platform that allows social networking for information sharing, advice seeking, and facilitating knowledge sharing among coworkers. ESM usage not only enables interpersonal communication, collaboration, and the possibilities of social interactions, but also supports employee creativity which is necessary for organizational competitiveness. Despite the increased use of ESM worldwide, its adverse impact on firms' employees, such as exhaustion, has not been researched sufficiently. This is a critical gap in the literature since employees' well-being as well conducive working environment are crucial to maintaining their productivity. For instance, ESM usage may be associated with poor task execution, absentmindedness and distraction. Due to this, it would be fair to say that ESM usage, all its merits notwithstanding, has certain negative outcomes that stem from the ubiquitous connectivity it offers during working hours. Scholars have noted that such seamless communication offered by ESM platforms may result in interruption overload and problematic psychological transitions between contexts Interruption overload refers to the stoppage or hindering of any work-related activity for a given time. Such interruptions may pose challenges to employees in making psychological transitions on a moment-to-moment basis. These unplanned interruptions usually last for a minute or less and can be quite taxing for employees. I will discuss different results which revealed that when ESM use will be beneficial or inhibit the employee productivity. I will also discuss the key theoretical and practical insights to set an agenda for further research and aid managerial decisions.